Since 1999
Since the begining of S.O.N.I.A., teachers and students from l'École de Technologie Supérieure are working together to build autonomus underwater vehicules. Ours sponsors help us achieve our main goal : Innovate in our field of expertise while going beyond what we have learned.
Fully Autonomous
Independent of any human interaction, our prototype has the capacity to operate within the scope of its artificial intelligence system.
Creativity and innovation
Without conforming to the norm, we pushed ourselves to the limit of our creativity and innovativeness to engineer our prototype.
Open to the world
SONIA is an educational program; hence all of our work is open source for anyone on github.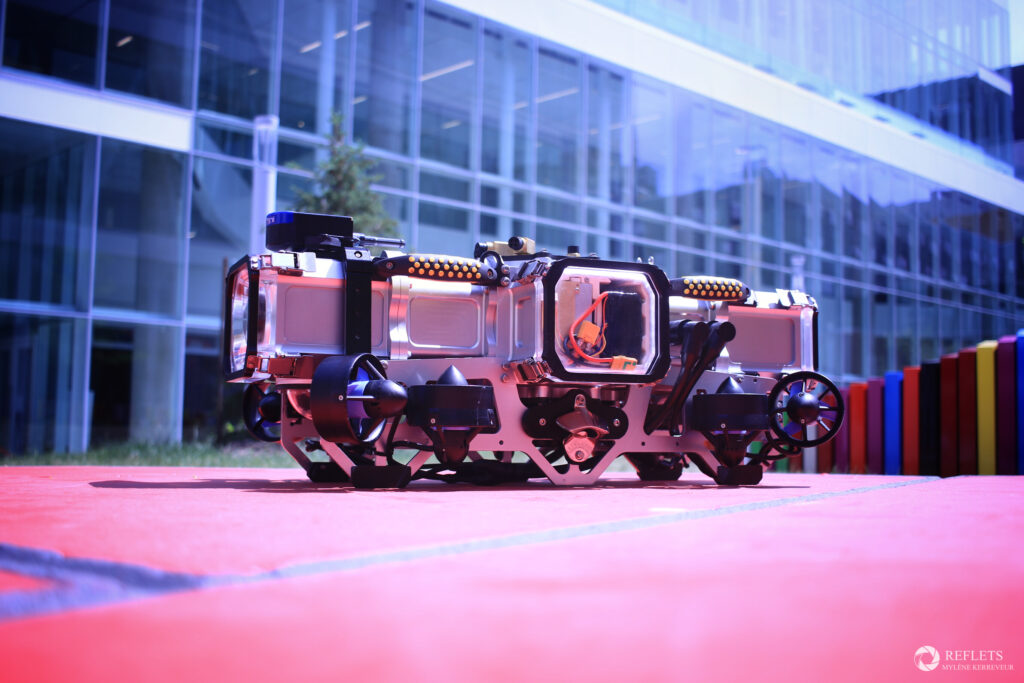 Do you want to be part of the project ?
Let's take the next step and work together, contact us !